Come join our team at A-1 Vet Care in Coshocton, OH.
Veterinary Jobs in Coshocton, OH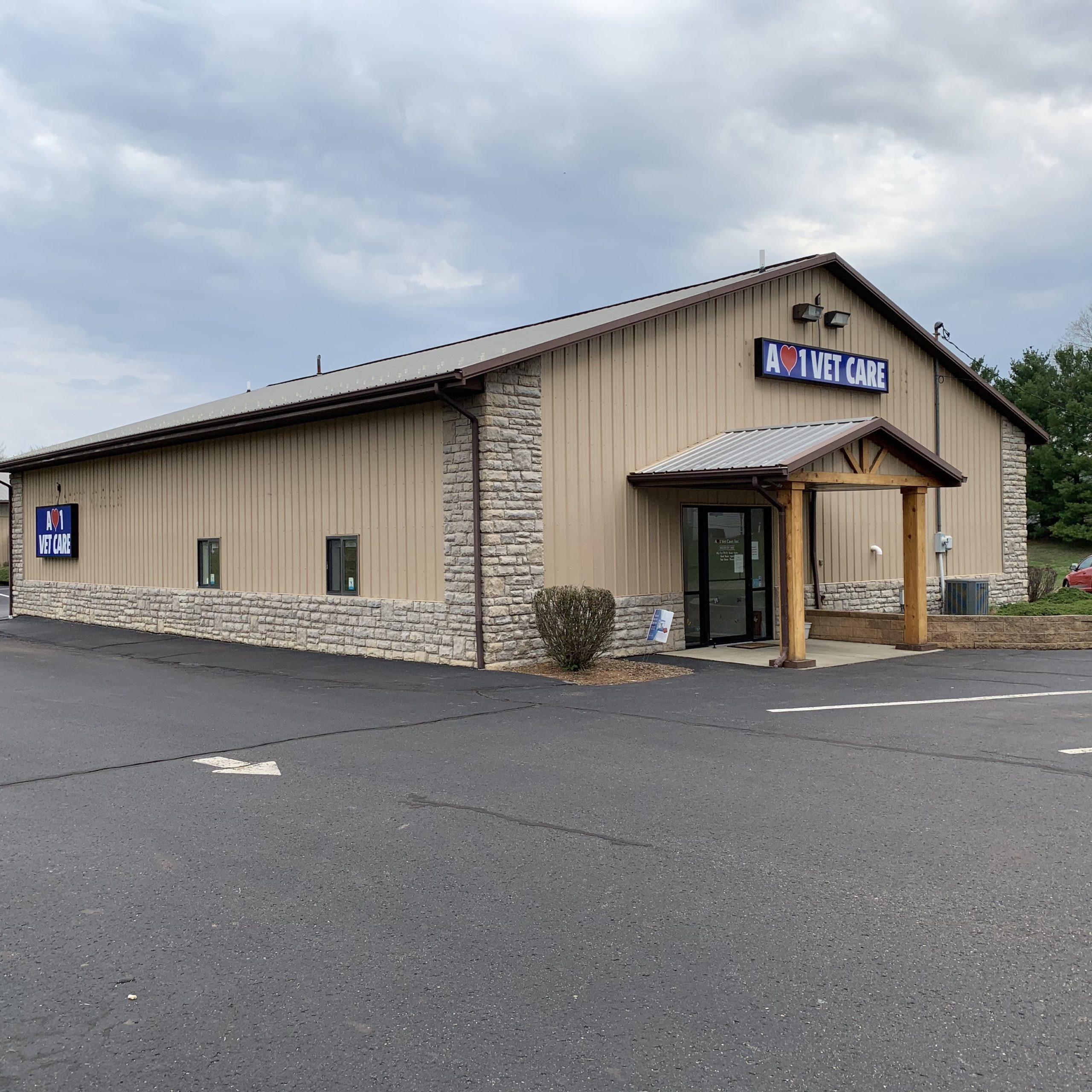 A-1 Vet Care is proud to serve the Coshocton, OH, area for everything pet-related. Our veterinary clinic and animal hospital are run by Jeff A. Poland, who is a licensed, experienced Coshocton veterinarian.
Our team is committed to educating our clients on keeping their pets healthy year-round, with good nutrition and exercise. A-1 Vet Care stays on top of the latest advances in veterinarian technology and, above all, remembers that all animals and pets need to be treated with loving care in every check-up, procedure, or surgery.
Associate Veterinarian
About the practice:
We are currently a 2-doctor practice, looking to add a new veterinarian to our family with that enthusiastic team player mentality! Our strong support staff comprises two receptionists (one who has been with us for 29 years), one RVT, and two veterinary assistants. All of our staff is cross-trained and enjoys working together as a team.
Together we aim to be the best veterinary provider in Coshocton County while still creating an excellent work environment for our staff!
Position: Associate Veterinarian
We are seeking a veterinarian looking for the opportunity to join a thriving practice that focuses on educating clients on the highest quality care and building lifelong relationships with pets and pet owners while also being supported by a highly skilled team. We have a tenured, well-leveraged support staff, so you are free to practice as your best self while getting home on time!
We have a devoted and appreciative clientele that are highly invested in their pet's health. Additionally, you will have the opportunity to perform any surgery you desire, as long as you are eager to say "yes!" Some of our equipment includes:
Digital Radiography
Three Anesthesia Machines
Two Dental Units
Two Pulse Oximeters
Electro Surgical Unit
Our hours are 8:00 am-6:00 pm Monday-Friday, 8:00 am-12:00 pm on Saturdays (doctors rotate to work every other Saturday), and we are closed on Sundays. We encourage doctors of all experience levels to apply, as our current doctors are enthusiastic about sharing their knowledge and mentoring new graduates.